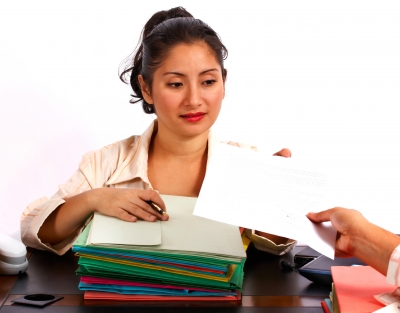 Recently I read an article in the New York Times about how people are getting their resumes to the top of the pile. I knew what the procedure was, but what surprised me was how companies are encouraging the practice and why.
The method I am talking about is networking to find an acquaintance who is an employee of the company is willing to refer you. Yes, that's right; use your network to get a job. Not a revolutionary concept but it seems to be the best way to get a job.
Companies are not only encouraging their employees to refer their contacts to open jobs in the company, they are rewarding them handsomely with cash, iPads and large screen TV's. Some companies are deliberately increasing their hiring rate by referrals. One company has developed a mobile app for employees to make referrals through their mobile phones.
Coming to a company through an employee will result in a better chance for an interview. People using the traditional routes such as company websites and the big boards have a chance but not as much as referrals. And the usual red tape an applicant goes through has been reduced for the referrals as companies have teams that will usher these candidates through the process with lightning speed.
And why do companies do this? One reason is to avoid the substantial fees recruiting companies charge. One large screen TV is cheaper than a recruiter's fee. Another, the companies have research that shows referrals perform better, are less like to leave and will become part of the team much sooner. One more reason is companies expect their employees to refer the best. Since an employee won't put their reputation on the line with a poor candidate, they will only get standout candidates.
The last reason, only standout candidates, is because they think people applying from big boards or on their website are unemployed people who have let their skills decline and aren't as valuable as an internal referral. In reading the comments readers made about the article, more than one stated that they applied through a big board or the company website and never heard a thing. But when the same resume was presented by an employee, they received an interview and a job offer. Same person, same resume but different results!
This proves to me the importance of networking. If you want your résumé to be seen and acted upon, the best way to get noticed is to know someone in the company and have them refer you. So my advice to you: network, network, network.