Arleen Bradley Career Coaching
Attention Baby Boomers who are looking to end your job search NOW
Do you feel your age is holding you back?
Do you feel frustrated by the black hole?
At vero eos et accusamus et iusto odio dignissimos ducimus qui blanditiis praesentium voluptatum deleniti atque corrupti quos dolores et quas
At vero eos et accusamus et iusto odio dignissimos ducimus qui blanditiis praesentium voluptatum deleniti atque corrupti quos dolores et quas
If your job search strategies are not working for you, now is the time to kick your old job search strategies out of the way and make room for new positive and successful strategies.
· Do you feel your age is holding you back?
· Do you feel frustrated by the black hole?
· Do you feel that no one knows how you feel or understand your roller coaster of emotions?
· Are you ready for success?
If you answer yes to any of these questions, I am happy to inform you that your search job doesn't have to be this way.
I know how YOU feel. I felt the same way. The loneliness, the frustration, the questions, and the ever changing strategies had me at my wits end. When I was searching for a job, I wanted someone to show me the latest and greatest techniques that were right for me. I wanted my resume to avoid the black hole. I needed to be able to share my frustrations and be reassured I wasn't alone and what I was feeling was normal.
As a career coach, I heard my clients say they wanted the same thing. So I created a teleseminar just for YOU. And I am inviting you to my
No-Cost Teleclass on
Thursday, February 20, 2014,
at 1 pm ET called:
5 Keys to Getting Hired as a
Baby Boomer
Here's some of what you can expect to learn on this content rich call:
· Discover how your age is an asset. I'll show you how to conduct a job search that focuses on your skills and experience instead of your age using state of the art job search strategies.
· Find the Hidden Jobs. Most jobs aren't posted and available to the general public, but I'll show you where they are hiding so you can find them.
· I will also show you how to get back in control of your job search and get the job you want.
If you're ready to say goodbye to the tired old job search strategies that aren't getting you anywhereand you are ready to get back to work and a weekly paycheck, take charge of your job search using state of the art job search strategies that use your age as an asset.
To join me on this information filled called, enter your name and email in the boxes to the right, and we'll "see" you on the call.
Can't make the live call. No worries, I will send a recording to everyone registered.
Reserve your spot for the No-Cost Teleclass


5 Keys to Getting Hired as a Baby




Boomer

on

Thursday, February 20, 2014,

at 1 pm ET
Simply Enter Email and Name To Be Registered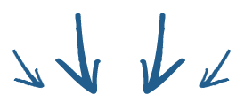 Your privacy is SAFE with us.