Arleen Bradley Career Coaching presents:
You Will Hate Yourself If You Skip This Webinar. I Promise!
Here are things you will find out:
Thinking of taking the summer off from you job search?

Do you know the strategies to be successful in a summer job search?

Are you ready to go back to work and for a weekly paycheck?


If you are ready for job search to end and want to be back to work by Labor Day, I am happy to inform you that your job search can end this summer.

You think that hiring stops during the summer, but that can't further from the truth. There are ways you can obtain a job this summer, but you have to know how to go about it.

As a career coach, I heard my some job searchers say they wanted to know how to be successful in their job search but were planning to put their job search on hold for the summer. They are thinking they will reactivate it in the fall. Boy are they missing out. I don't want you to miss out on any opportunity to be successful. So I created a teleseminar just for YOU. And I am inviting you to my


No-Cost Webinar

on

Wednesday, June 25, 2014,

at 10 am EDT

Get a Job by Labor Day



Here's some of what you can expect to learn on this content rich call:

Why the myth that no one hires in the summer is false. I'll show why the myth is false and why everyone believes it.



How you can turn any event into networking. You will learn the difference between attending an event and using it tonetwork without being a nuisance .



What you need to know to be a success in the summer job search. The summer job search is slightly different than a job search at any other time of the year. I will show you what you need to know.


If you're ready to say goodbye your job search and want to be in a great new job by Labor Day, and a weekly paycheck, join me on this FREE Webinar to learn how.

To join me on this information filled called, enter your name and email in the boxes to the right, and I'll "see" you on the call.

Can't make the live call. No worries, I will send a recording to everyone registered.



Reserve your spot for the No-Cost Teleclass
Get a Job by Labor Day

on


Wednesday, June 25, 2014,


at 10 am EDT
What are you waiting for? Register now!
As a bonus you will be subscribed to my newsletter filled with job search information.



Reserve your spot for the No-Cost Webinar


Get a Job by Labor Day

on

Wednesday,

June 25, 2014,

at 10 am EDT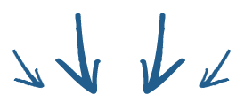 Your privacy is SAFE with us.