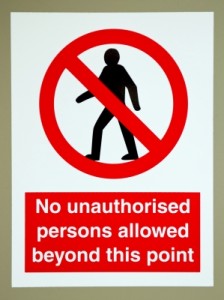 I'm sure you've had this happen to you.  You're laid off and trying to conduct a job search.  But people think you're at home and available to them.   Available to give them a ride, chat on the phone for a couple of hours, ask your advice, help them move, do them a favor or any such thing.  Because you're not working and are at home, right?  Wrong you're home looking for a job which is a job.
That's not to say you can't help out here and there, but your main task is job searching.  It can be a touchy subject to bring up when you're distracted by family and friends.  You want to say no, but don't know how.  It has to be done because once you start, good deeds will take over your time.
So how do you set the boundaries?  Honesty is the best policy.  When you're first asked, tell them that you're willing to help this time, but your time must be spent finding another job. 
Budget time in your schedule for helping others.  But stick to the allotted time.  When there is no more time, say so and stick to it.
Set your phone's ringtones for people who are likely candidates.  When they call you can decide if you want to answer it or if you do be ready to explain why you can't do what they want.  You don't want to turn off your phone because you're waiting for calls for interviews.
Let your family know that when you're in your "office", you're unavailable.  Explain your reasoning and ask their patience while you're looking. 
Go to the public library.  Most offer free wi-fi or have computers you can use.  Not to mention all the resources that are available to you.  And you don't have to buy anything like if you went to a coffee shop.
These are only a few suggestions of things you can do to stay focused on your job search.  Helping others out is nice, but you don't want to be taken advantage of either.  Make it known that you're in a job search and need to devote time to make it successful.  It's not what you say people will take offense but how you say it.  Be kind and they will be too.
Do you have any suggestions to keep distractions at bay?   Please share them here.