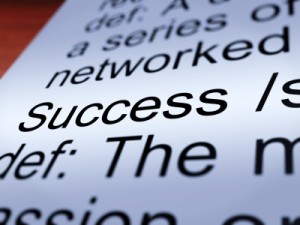 The job search is complicated and frustrating.  You have probably heard words that you don't understand their job search message.  These words are said at networking events, meetings with career coaches, and other places where job searchers meet.  You may know and understand some of them, but wonder about the rest. 
Here is a partial list of words with their best practice to help you with your job search.  I will be continuing the word list in my future blogs.  Follow this blog so you don't miss out on the rest of the list. 

Accomplishments/achievements—are proof of the claims you have listed in your résumé.  Rather than a laundry list of duties, your successes in these duties are more impressive to a hiring manager.  Most everyone applying for the position has the qualifications, standing out above the competition is necessary to get the job.  Accomplishments/achievements show how you do the job better than anyone else.
Budget your time—you didn't work 24/7 when you had a job and you tooktime off.  Your job search is no different.  Searching for a job is time-consuming, but shouldn't consume you.  Take time away from the job search to recharge and refresh.  Draining all your energy in the job search won't leave much energy for the interview.
Change your attitude—your attitude determines your success.  Desperate and depressed will prevent you from giving your all to your job search.  It will also repel people who might be in a position to help you; because no one wants to be associated with a person who drags everyone down.  People help people who are pleasant to be with.
Depression—results for being stressed too long. Also, one of the normal reactions to a loss.  Being without a job creates stress due to financial obligations and other family issues.  If your job search is a result of an unplanned job loss, you are feeling the same emotions as the loss of a loved one. 
Energy—in an interview showing enthusiasm and energy counteracts your age if you are a mature job searcher.  You want to downplay your age and show them your vitality and skills. 
Flexible—the job search process changes quickly.  What worked last year, probably won't work this year; something new and different is being used.  Job searchers who refuse to adapt to changes will lose out. 
Grooming—as a job searcher, you are always under inspection.  You never know whom you are going to meet when you are out picking up groceries, banking or eating at a fast food place.  It could be your next employer.  While you don't want to walk around dressed ready for an interview, you do need to keep your hair combed, have on clean clothing and have taken care of personal hygiene. 
Healthful lifestyle—in order to reduce the stress you feel, it is essential to take care of your mind, body and spirit.  You need to find ways to relax to calm your mind.  Healthful food, proper amount of sleep and regular exercise will keep you healthy which will show up in your appearance.  A connection with a higher power will show you the path to understanding.  
The next part of the list will appear sometime next week.  Look for it!

How can I help you in your job search?
Image:  freedigitalphotos.net   Stuart Miles