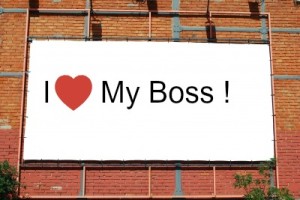 Many people hate their bosses. It's not uncommon for people to dread going to work every day because of their boss. I had a few jobs like that. I quit all of them. One was so bad; I had to listen to a particular song all the way to work.
There is a group of people, a large group, about 25,000 who love their boss. They love him enough to put their own jobs on the life for him. In fact, several people lost their jobs over their support for this man.
This man is Arthur T. Demoulas. His employees work at Market Basket, a 71-store grocery store chain in Massachusetts, New Hampshire and Maine.
You see Arthur T. loves his employees and customers. He treats his employees like family. Arthur T. has been known to attend funerals and weddings of his employees. Not just the people in the corporate headquarters, but people who work in the grocery stores as cashiers, baggers, and department workers.
His compassionate nature has benefitted employees who are ill or who have sick family members by allowing them to be with their loved ones and paying their wages while they are out. He has been known to call his employees personally to check on them. You can be sure these employee's come back to work with a renewed loyalty to the man and his company.
Arthur T. keeps his customers loyal by offering quality products at lower prices than his competitors. This loyalty is being paid back to him in the form of a boycott of the Market Basket stores and a petition on his behalf.
His business model is very successful. The chain had no debt while he was in charge. The goal of most corporations (and individuals). Expansion occurred under his watchful eye resulting in about $4 billion in revenue in 2012.
So why are people supporting Arthur T and signing petitions? He was voted out of office by his cousin Arthur S. Demoulas, who owns 51% of the privately held company. Unlike Arthur T., Arthur S. doesn't work at the company but instead is the principal of a Boston-based business. But about $80 million in weekly revenue; employee satisfaction and customer loyalty doesn't matter to Arthur S. He wants to change the business model to make more and be in debt.
So I ask you again, would you risk your job to support the reinstatement of a man who brought you profit-sharing, care and concern for you, your family and the community? I think it would be an honor and a privilege to work for a man who has the best interests of his employees, customers and corporation on his to do list. And he does it—not just in words, but in actions.