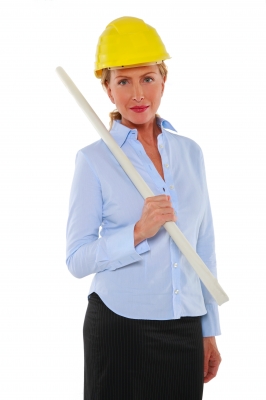 I don't remember where I heard or read this story, but it sets the stage for this blog and the one that follows.  It seems that a man was going to see a career coach about his difficulty finding a job.  He was over 50 and felt the gray ceiling hovering over him.  As the man sat down in a chair, he groaned audibly and grimaced.   No sooner had the man sat down, the career coach told the man to go home and don't come back until he could sit in a chair without groaning.
The man left and returned a few weeks later, this time he sat down in the chair without a sound or grimace.  Now they could work on the job search strategy.   He had removed the biggest deterrent from getting hired.
If you are over 50 and are looking for a job but feel like your age is working against you, you're not alone.  There is a subtle or not so subtle gray ceiling that prevents you from getting hired.  You experienced the gray ceiling if you have been told you are overqualified.  Or maybe you are not the "right fit".  Those two terms are used to tell a candidate they didn't get hired.  Both are vague and in this litigious time can't be quantified. 
If you are discriminated against by a company for your age, do you honestly want to fight it?  Even if you could fight it successfully, the company culture would be hostile toward you. Rather than go through that and then find yourself in a job search with a stigma against your name, concentrate on companies that welcome older workers.  Every year AARP publishes a list of Best Employers for Workers Over 50.  The entire list will appear tomorrow at the end of the 5 Tips to Beat the Gray Ceiling: Get Hired at 50+  Part 2
The 5 tips you  to get hired if you are over 50 are use your network, stay informed, age proof your resume and cover letter, prove yourself in the interview, and update your appearance and look healthy. These tips will help you compete in today's job market.
Networking is the most effective way to a new job.  Regardless of your age, networking is responsible for over 80% of all obtained jobs.  Network with friends, relatives, former colleagues, former managers, customers, suppliers, competitors, and people you come in contact with every day.  Manage your network with LinkedIn.
Coming up tomorrow learn how to stay informed and current, age proof your résumé and cover letter, prove yourself in the interview, and update your appearance and look healthy. Along with the list of 50 Best Employers for Workers Over 50.