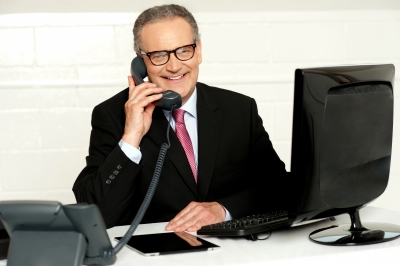 Yesterday I told you how groaning and grimacing when you sit down can ruin your job search.  There are companies that are supportive of 50+ workersand networking is an effective way to get a job. Today, I will continue with the last 4 tips and finish with the list of Best Employers for Workers Over 50.
Stay informed and current.  Keep your skills and expertise up-to-date. Take relevant courses, watch how to videos, search out and join professional groups in LinkedIn and participate in the discussions.  Know about current technology in your industry and in what is used today-iPhone, iPod's, tablets, eBooks, Wi-Fi, etc.  Talk to teens about what's in.  Nothing says old like a type written resume on soft pastel resume paper.  There have been numerous changes in the job search process in recent years.   Use state-of-the-art job search strategies.  Learn the age bias red flags and what you can do about them.
Age proof your résumé and cover letter.  Limit your relevant experience to 10 to 15 years.  Don't include anything past 15 years.  Don't lie.  Remove dates from your résumé, including graduation dates.  Focus skills and experience relevant to the position. Highlight your achievements based on percentages and dollar figures rather provide a simple list duties.  Use the keywords throughout.  Consider using a functional or combination resume instead of a chronological.  Avoid terms, like mature, experienced, seasoned, etc.
Prove yourself at the interview.  Prepare for the inevitable age questions. One good way is to point out your up-to-date skills. Be able to back up your skills and achievements with PAR (problem, action, results) stories.  Emphasize how well you work in teams and alone.  Express you interest in the position.  Show enthusiasm and a positive attitude. Keep the salary issue out of the conversation as much as possible.  If it does come up, concentrate on the opportunity not the dollar amount. Use examples of how you made money, saved money or saved time in your previous positions.  Avoid the following: over selling, you run the risk of overwhelming or intimidating the interviewer; saying things like "back in my day" and using outdated jargon and terms; appearing desperate or depressed.
Update your appearance and stay healthy.  This doesn't mean you need to dye your hair to its original color.  It means you need a flattering style that suits your face and a modern hair style.  Gray isn't all bad.  Think Jamie Lee Curtis with her short, gray hair. When it comes to make up, less is more.  Your wardrobe should be age appropriate but current as well as your glasses.  Shoes need to be comfortable but stylish.  Today there are many such styles to choose from in different price points.  Eating healthy, getting enough sleep, and exercising are the best ways to maintaining a natural healthy glow.  If you have health issues, monitor and take care of them.
You can break the gray ceiling.  It's been done, and you can do it.  I know you can!
As I promised you yesterday the Best Employers for Workers Over 50 for 2011 are: