In my last two posts, I talked about what is Pinterest and how to use it for your search.  This post is about what employers are doing with Pinterest for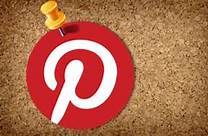 recruiting.  I have looked at various boards and read articles.  The results of my research suggest that Pinterest is best used by job searchers for research and creating awareness.  There are a few job postings on Pinterest, but there are only a few companies putting openings on their boards.
 Currently, employers are using Pinterest to promote employee engagement.  It's a passive way to recruit.  They are showing what it's like to work for them not what's available.  The employees post achievements, community involvement and fun events.  It provides job searchers with information about the company culture. Job searchers can research the company to see if they will fit in. 
 There are only a few companies using Pinterest to actively recruit candidates.  Sodexho and Microsoft are two companies recruiting through their boards.  The demographic of Pinterest users is the mature woman; however, other demographics are rapidly growing.   While Pinterest is still in its infancy, active recruiting is likely to become more popular.  I'm not sure that many companies know about Pinterest.  Companies will be more willing to explore the options that are available as it becomes better known.
 I don't think anyone should use large blocks of time on Pinterest to find a job.  But I do see how job searchers can make themselves known to companies by repining the company pins and making comments on the pins.  Awareness is part of the job search process.  Once people know, like and trust you, you can then be considered for referrals and/or employment.  Job searchers should post things that reinforce their brand.  Pinterest, along with LinkedIn, Facebook and Twitter, can be used to find out about you. 
 While Pinterest isn't the best job search site at the moment, it may change.  Facebook and Twitter didn't start out as job search sites, but as users found more ways to use them, anything can happen.  Only time will tell.  My best advice to job searchers is to use Pinterest for brand reinforcement and company research at this point.  Do a search for open positions, but don't rely on it as you only source for openings.  You are better served by getting out and meeting with people.